Custody
Custody Lawyer in Montgomery County
Representing Clients Through The Custody Process in Green, Preble, Clark, Miami & Warren Counties
The children are the treasures! The children are your legacy. Women have greater economic power and opportunity than ever, and men participate more than ever in the raising of their children. The concept of father's rights has emerged. Mothers today no longer automatically receive custody as they did a generation ago.
When household fractures and parents separate, the issue of where the child(ren) will live, go to school, have friends, go to church, play sports, etc., is the paramount question. Initial legal maneuvers and blunders, sometimes made even before the lawyers are retained, and the case begins, can have a dramatic impact on the final outcome of the case.
How Is Child Custody Decided in Ohio?
If custody is at issue, the court determines the matter based on the best interests of the child. The law is gender-neutral. Each parent is equally eligible for custody consideration. For the judge who is assigned your case, the well-being of your child is absolutely paramount in his or her analysis and thinking.
The Law Offices Of Gump & Deal provides clients with helpful and caring legal assistance in a matter of family law issues, including child custody, visitation, and support. Dennis Gump believes the most important aspect of a child custody case is your child's well-being and what is in his or her best interest. We ensure that your parental rights and your child's best interest are considered throughout the legal process. Attorney Dennis Gump, as well as his staff, have decades of experience providing expert legal services to clients in Dayton and surrounding areas.
---
Do you need legal assistance for your child custody matter? Call the Law Offices Of Gump & Deal today at (937) 888-3246 or contact us online to schedule a consultation with our custody attorney in Montgomery County.
---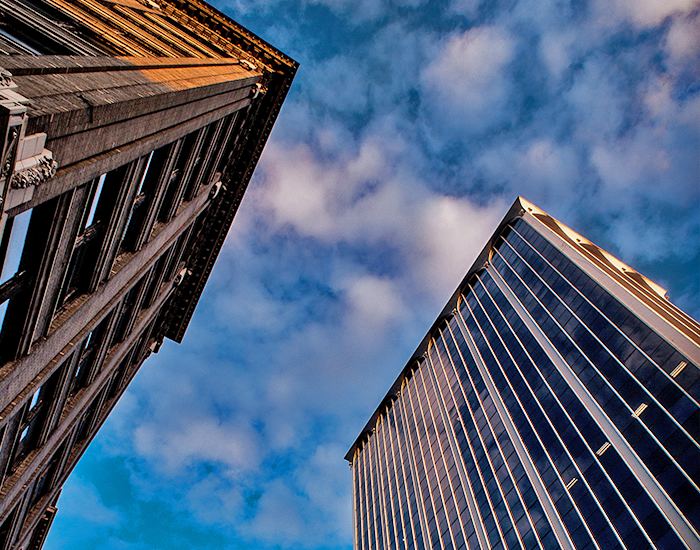 Assisting in Child Custody & Guardianship Matters
At the Law Offices Of Gump & Deal, we focus on helping clients assert their rights to further the best interests of their children. We help clients put aside their anger and educate them about their options in child custody and guardianship matters.
Types Of Child Custody in Ohio
There are four basic types of child custody in Ohio — sole custody, joint custody, shared parenting, and guardianship:
Joint custody is occasionally utilized in juvenile court between parties other than the natural/biological parents of the child. This type of custody requires parties to cooperate in decision-making regarding education, health care, and religious instruction. It does not mean that the children live with each party for an equal amount of time. The parties will agree, or the court will assign a residential parent. The amount of time the children spend with the non-residential party is addressed in a visitation, parenting time, agreement, or order.
Sole custody is the term that describes the arrangement that gives one parent the responsibility for deciding everything related to the child's welfare. It does not mean that the other parent is out of the picture. Parenting time can be pursuant to the court's standard order of parenting time or can be modified to meet the parties and the child's schedule.
Continue Reading
Read Less
Ohio Custody Laws
Ohio custody laws do not favor one parent over the other in custody matters. The courts are only concerned with what is best for your child. Custody can be decided in a variety of ways depending on the wishes of the parents, the child, and the circumstances.
Shared parenting between both parents
Temporary custody to one or both parents
Sole custody to either parent
In Ohio, if either parent requests shared parenting and provide a plan determined to be in your child's or children's best interest, parental responsibilities and rights may be granted to both parents. Conversely, if circumstances show that your child is better served by custody with one parent over the other, then custody is granted to that parent.
Once your child custody matter is determined, several issues or questions may arise, including:
If the custody order may be changed or modified
The amount of child support paid by one parent to the other
Parenting time issues and schedules
Responsibility for any special needs the child may have
What Makes a Parent Unfit?
This is a question that can be challenging to answer, as there can be many factors that play into it. However, some common reasons why a parent may be considered unfit may include abuse, neglect, or substance abuse. If you are suspecting that a parent may be unfit for custody, it is essential to speak with an experienced child custody attorney who can help you navigate the legal process.
Contact Our Child Custody Attorney Today
Dennis Gump's experienced insight on child custody issues enables him to work closely with parents to understand all elements of their child custody case. The stress and trauma involved in divorce and child custody matters are seldom easy and often difficult. Our Montgomery County child custody attorney understands your distress and offers caring and sensitive child custody legal advice during a difficult time.
---
Contact the Law Offices Of Gump & Deal today to get started with our custody lawyer in Montgomery County.
---
5-Star Client Reviews
In Their Own Words
"I could not be happier with their professionalism, and willingness to explain any question and option."

Blake R.

"Nicole got us everything we asked for. I feel that she saved our family and especially my kids."

Deanna H.

"Everyone that works in that office is amazing. They helped me with a custody case and did a fantastic job."

Scott S.
Gump & Deal What Sets Us Apart
Fair Solutions

We'll craft a strategy for your case to get you to the finish line, and you'll always know where your case stands.

Great Track Record

For over 50 years, our attorneys have accumulated an impressive record of wins, with experience across the board.

We'll Do What It Takes

Our attorneys will go the distance for you, dedicated to winning both in and out of the courtroom.

Long-standing Reputation

Since 1978, our ethical commitment to excellence has earned us the respect of the legal community.
Free Consultations Available
Contact Us Today
Whether you have questions or you're ready to get started, our legal team is ready to help. Complete our form below or call us at (937) 888-3246.